Cargo bodies are spaciously built to secure your consignments while allowing you to safely transport them across long distances. The Cargo bodies are built with the highest quality raw materials to ensure their durability. These are constructed to ensure maximum protection for consignments to be transported. The Cargo bodies are made to allow effortless access to consignments, easy handling as well as loading and unloading of consignments. They are manufactured at custom specifications in various dimensions to accommodate the configuration, and weight of the materials to be transported.
These are made to allow efficient use of space by compartmentation and organization. The interiors provide anti slippage property and allow firm anchoring of consignments while transporting. The Cargo Bodies make possible to conveniently lodge the consignments without compromising with the dimensions or integrity of the consignments. The custom designs allow aerodynamic stability during freight transport. The Cargo Bodies are manufactured to ensure maximum capacity and endurance while giving unmatched performance.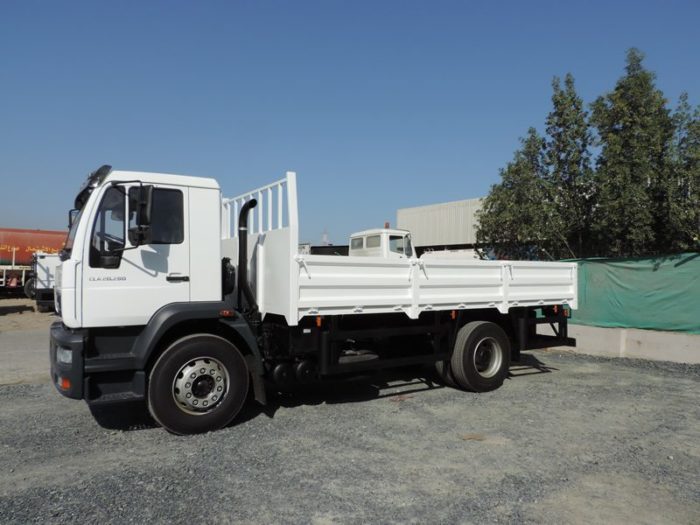 One of the prime manufacturers of heavy-duty machinery and equipment, Qasioon has become a common name among major industries that require such machineries on a daily basis. You can find a number of Cargo Bodies with Qasioon that range through numerous specifications and capacities, each designed keeping in mind the requirements of the various industries that frequently use cardo bodies. With the best quality raw materials used by us in the production of these heavy-duty vehicles, you can rest assured of owning quality vehicles that are durable and sturdy to use. We also run a number of safety checks and other tests to ensure that these vehicles are safe to use before being made available to our clients. These tests include the overseeing of basic manufacturing processes to the final testing to check the strength of the vehicle. The best cargo bodies are available with us at an affordable range, giving our clients the freedom to choose the best without having to spend a fortune. Our existing clients can testify regarding our efficiency and the dedication of our team in providing the finest quality cargo carriers to our customers, no matter what the requirement.
Every product we offer is easy to maintain and have features that make them easy to handle. Being one of the most sought-out cargo body manufacturers in the UAE, you can also depend on us to work on your requirements at the earliest, ensuring that the timelines stipulated are maintained along with focusing on producing quality products.